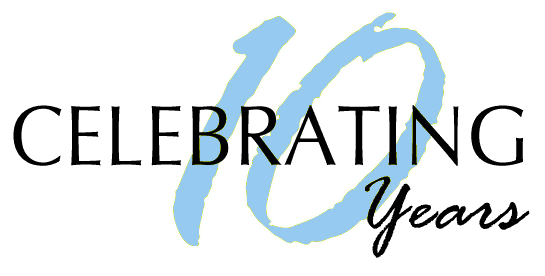 Of Digital Signage Excellence
Tune into StrandVision's 10-Year Anniversary
We're celebrating our 10th anniversary at StrandVision Digital Signage and as a way to say "Thank You" for your business we've developed a great promotion for you. We're offering background music to all of our customers, regardless of your subscription level - a $750 value. All you have to do is login to your active subscription account and click on the "Add Background Music" icon to enjoy continuous background music at every audio enabled digital signage display. Click on the "Your Account" tab, "Renew/Add/Enhance Services" menu, "Add Background Music" and "Show Cart/Checkout." Process the no charge order and that's it! Or, if you prefer, just contact StrandVision and someone will guide you through the process.
Background music is yours for the asking for the life of your subscription. No charges - no renewals - no hassle. All you have to do is sign up by December 31, 2013 to have this added feature for as long as you subscribe to StrandVision Digital Signage. Obviously, you need to have audio enabled on your digital signage network but other than that there are no technical requirements since we take care of streaming the music directly to your digital media player system. If you are unsure, remember that we have preconfigured Linux digital media players to keep your network traffic and maintenance time low.
So, take advantage of the free digital signage background music content today. Once active, log in to your administrator's console, then choose "Preferences" and then select from almost 70 different music channels from over 650 licensed music clips ranging from classical to country, children, sports, contemporary, rock and many, many more. The selected music will begin streaming to your StrandVision Digital Signage network within minutes.
This is just a small way of saying thanks for your business all these years. We know that you enjoy this gift for many years to come.