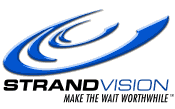 FOR IMMEDIATE RELEASE
EAU CLAIRE, Wis. - July 12, 2006 - StrandVision LLC (www.strandvision.com), a provider of Internet-based digital signage services, today announced that Amy Hansen has joined the company as sales manager. She reports directly to StrandVision founder and CEO, Mike Strand. Hansen and Strand have worked together in the past; she was international sales and distribution manager at Strand's previous company, StrandWare.
"Amy has a proven track record with channel sales and support that precisely fits with StrandVision's needs as we expand our market presence," commented Strand. "She will help us refine and expand our reseller program and she will use her considerable sales contacts and management skills to ensure that StrandVision is the most responsive provider of digital signage solutions."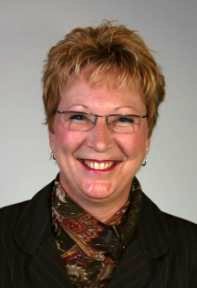 In addition to her sales and channel development responsibilities, Hansen will also help StrandVision implement systems and processes for sales and marketing, and corporate administration.
Hansen brings broad experience
Following Strand's sale of StrandWare to Teklynx International in 2001, Hansen joined that company as western U.S. territory manager. Prior to her sales positions at Teklynx and StrandWare, she held administrative positions at SuperComputer Systems Inc.; Betz Process Chemicals and Betz Energy Chemicals; and Shell Oil Company. Hansen lives in Eau Claire. She holds an associates degree in administration from the Chippewa Valley Technical College, located in Eau Claire.
StrandVision is actively seeking system integrator and installer partners. Interested resellers can apply at: http://www.strandvision.com/add_reseller.html or contact Amy at .
About StrandVision
StrandVision LLC, previously Online-Kiosks, delivers low-cost, high-availability hosted digital signage services to businesses. StrandVision's patent-pending approach eliminates the need for complex and expensive onsite hardware since it uses standard Unix/Linux or Windows PC equipment. It delivers content directly over the Internet to televisions and computer displays in subscribers' offices and businesses. StrandVision's easy-to-setup and easy-to-update Web-based service enables administrators and authorized users to maintain and quickly distribute text messages and graphics, including advertisements and video content, national and local weather and news, and other information of interest. It is ideal for medical and dental offices (patient education), banks (video merchandising), industrial distributors (vendor-sponsored advertising), employee break rooms (events and benefits) and other business applications. StrandVision Digital Signage services are available directly from StrandVision and through registered affiliates and system integrators (www.strandvision.com/digital_signage_installers.html). Additional information about StrandVision and a free trial subscription are available at www.strandvision.com, or by calling or emailing sales at StrandVision.com.
###
All trademarks are the property of their respective owners.
EDITORS: For further information:
Mike Strand
StrandVision Digital Signage
6595 South Shore Drive
Altoona, WI 54720-2386
715-235-SIGN (7446)
mjstrandweb at StrandVision.com
More information: http://www.prweb.com/releases/2006/07/prweb409717.htm