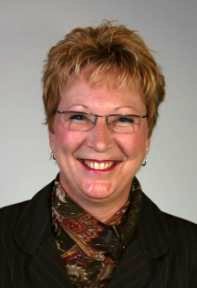 Amy Hansen has joined the company as sales manager. She reports directly to StrandVision founder and CEO, Mike Strand. Hansen and Strand have worked together in the past; she was international sales and distribution manager at Strand's previous company, StrandWare.
"Amy has a proven track record with channel sales and support that precisely fits with StrandVision's needs as we expand our market presence," commented Strand. "She will help us refine and expand our reseller program and she will use her considerable sales contacts and management skills to ensure that StrandVision is the most responsive provider of digital signage solutions."
In addition to her sales and channel development responsibilities, Hansen will also help StrandVision implement systems and processes for sales and marketing, and corporate administration.
Hansen brings broad experience
Following Strand's sale of StrandWare to Teklynx International in 2001, Hansen joined that company as western U.S. territory manager. Prior to her sales positions at Teklynx and StrandWare, she held administrative positions at SuperComputer Systems Inc.; Betz Process Chemicals and Betz Energy Chemicals; and Shell Oil Company. Hansen lives in Eau Claire. She holds an associates degree in administration from the Chippewa Valley Technical College, located in Eau Claire.