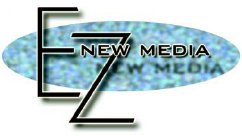 EZ New Media is proud to offer maintenance packages for Strandvision customers! Imagine having your digital signage updated automatically by professional graphic artists as often as you need to have it updated ... we can even choose your content for you! It's quick. It's easy ... and almost effortless for you! For each package, EZ New Media will create four unique "backgrounds" for your message that will consist of your logo, four photos or images of your choice, and a static message or slogan (if you like) that stays constant throughout the message playback. Then, quarterly, monthly or even weekly (depending on the maintenance package you choose), your digital signage will be updated automatically ... you don't even have to lift a finger! Either we can choose the message for you from your web site or brochure, or you can email us the text that you would like to appear ... it's that simple! Choose from the following packages (plus a $345 one time setup fee):
| | | | |
| --- | --- | --- | --- |
| New Messages | Updated Quarterly | Updated Monthly | Updated Weekly |
| Four | $345 / year | $935 / year | $3,588 / year |
| Eight | $625 / year | $1,775 / year | $7,176 / year |
Looking for a customized package? Not a problem! Call EZ New Media today to have a package customized for your business!
EZ New Media
P.O. Box 627
Menomonie, WI 54751
Phone: (715) 962-4660
Fax: (715) 962-4650
email: info@ezlink.net
Internet: www.ezlink.net