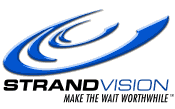 FOR IMMEDIATE RELEASE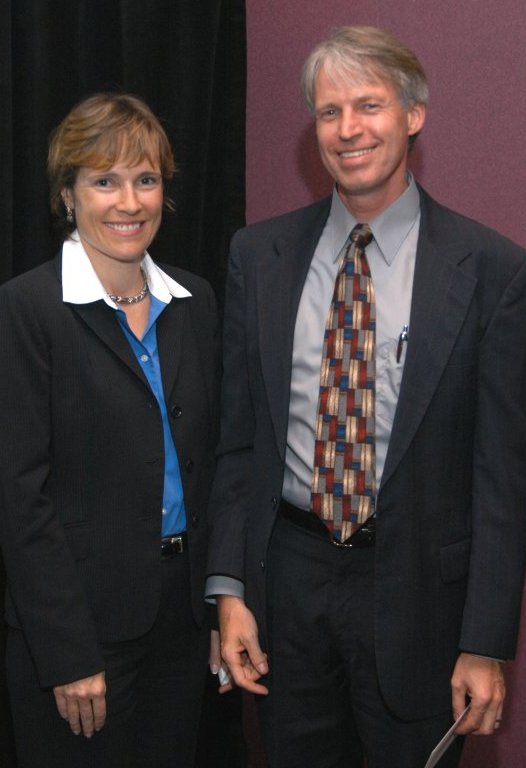 June 8, 2005 – Online-Kiosks.net, an online digital signage startup in Eau Claire, Wisconsin, was awarded first place in the information technology/e-commerce category of the Wisconsin Governor's Business Plan Contest organized through the Wisconsin Technology Council. The $10,000 award was presented to Mike Strand, Online-Kiosks.net founder and CEO, last night, here at the Entrepreneurs Conference at the Hyatt Regency Hotel.
The entry for the life sciences category, Mithridion Inc., a Madison-based company, which submitted a plan for developing drugs to treat Alzheimer's disease, was the Grand Prize winner.
Online-Kiosks.net was the top award winner in its category. There were four categories: advanced manufacturing; business services; information technology/e-commerce; and life sciences. The competition began in January with 200 plans submitted from 138 individuals in 54 communities. Forty-nine applicants were invited to submit summary business plans and 20 semi-finalists were invited to present more comprehensive plans. The finalist in each of the four categories submitted complete business plans and presented to a panel of judges in May.
"I am honored to receive this award," commented Mike Strand. "Beyond the recognition and receiving the $10,000 cash award, I now have a strong business plan that has been reviewed by a broad panel of experts. This gives me a high confidence level in the direction that we are taking."
Online-Kiosks.net (www.online-kiosks.net) is an Internet-based digital signage system that allows companies to deliver informational and marketing messages to customers and employees over virtually any computer or television display. Online-Kiosks.net's hosted approach requires only an Internet connection since subscribers create and maintain their individualized sites on Online-Kiosks.net remote servers.
Online-Kiosks.net supports a number of businesses and applications for banks and credit unions, grocery and retail stores, health clubs, hotels, medical facility waiting rooms, restaurants and service centers, as well as for employee communications in lobbies, break rooms, etc.
About Online-Kiosks.Net
Online-Kiosks.Net, based in Eau Claire, Wis., is the latest venture of Mike Strand, founder and CEO, who previously founded StrandWare Inc., one of the leading providers of bar coding and data capture software. Strand is dedicated to finding innovative ways for businesses to solve everyday challenges. Online-Kiosks.net fulfills this mission by providing low-cost, high-availability hosted digital signage services that can be implemented quickly and easily by a wide range of companies. Additional information about Online-Kiosks.net is available at www.Online-Kiosks.net, or mjstrandweb at StrandVision.com.
###
All trademarks are the property of their respective owners.
EDITORS: For further information:
Mike Strand
StrandVision Digital Signage
6595 South Shore Drive
Altoona, WI 54720-2386
715-235-SIGN (7446)
mjstrandweb at StrandVision.com