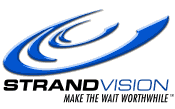 FOR IMMEDIATE RELEASE
MENOMONIE, Wis. - July 15, 2014 - StrandVision Digital Signage today announced innovative ways for schools to revitalize existing cable television infrastructures or install a new digital signage network to deliver electronic signage content to classrooms, cafeterias and other school locations, as well as over Internet, Wi-Fi and other distribution networks.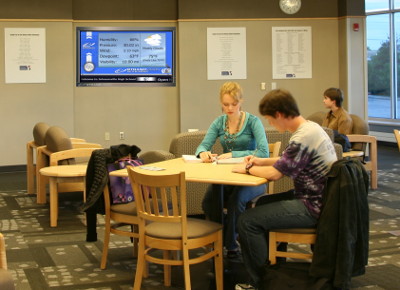 Outlined in a paper entitled "Put Your Old Cable TV Network to Work Delivering 21st Century Digital Signage Communications" Mike Strand, StrandVision founder & CEO, discusses how to extend digital signage over the Web to students' and parents' home and work computers, mobile devices and other alternative distribution options.
The paper reviews how some schools utilize their electronic signage and further describes how digital signage networks with DVD playback capabilities can be used to showcase student projects and productions, and replay sporting and social events. It also outlines how to further engage students using embedded Quick Response (QR) codes to offer trivia contests and other interactive activities for their mobile phones.
"Every day, digital signage becomes more and more of an integrated tool that can add to a school's communications mix to students, faculty and parents," commented Strand. "We offer digital signage solutions that make it easy to enhance communications using many mediums, which encourage administrators to explore the boundaries of communications and to think about how students, faculty, parents and the community-at-large like to get their information. Then they can construct an effective delivery system that reaches everyone with up-to-the-minute communications."
About StrandVision
StrandVision LLC, based in Menomonie, Wis., delivers low-cost, cloud-based digital signage software content to subscribers' digital media player displays, as well as computer screens, websites and mobile devices. StrandVision's patented approach distributes customer created text, graphics, videos, RSS/social media feeds along with pre-packaged worldwide, national and local weather and news. It is ideal for many business marketing applications for waiting rooms (patient and customer information); banks and retailers (video merchandising); education (student, staff and visitor information); business and industrial settings (employee communication and operational/performance information); as well as nonprofit and religious organizations (member and supporter communication).
StrandVision also offers supporting digital signage hardware including PC-2-TV.net, a fully digital, high-definition (HD) video extender for long distance multi-screen distribution, Linux digital media players to ease and optimize electronic signage network installation and several large-format displays including freestanding pedestal displays. StrandVision Digital Signage services, installation and equipment are available directly from StrandVision and through registered affiliates and system integrators. Additional information about StrandVision Digital Signage is available at StrandVision.com, 715-235-SIGN (7446) or by emailing sales at StrandVision.com.
###
Names may be trademarks of their respective owners.
EDITORS: For further information:
Mike Strand
StrandVision Digital Signage
6595 South Shore Drive
Altoona, WI 54720-2386
715-235-SIGN (7446)
mjstrandweb at StrandVision.com