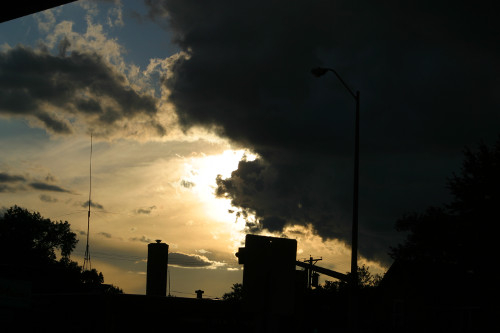 Alerting your visitors and employees to all manner of emergency (and non emergency) topics can be important to grow your business. When threatening storm clouds loom overhead, the StrandVision electronic signage system makes it easy to override digital signage content with emergency messaging that alerts everyone to be watchful and take precautionary steps to keep safe. This system can also provide non emergency message content to notify viewers of equipment maintenance / failure, welcome important visitors and do regularly scheduled employee communication / training of your staff. This additional level of communication demonstrates to your viewers that you value them which improves productivity by associates and purchases from your visitors.
In addition to automatically activating the emergencies as scheduled, this emergency communication system can be activated with the touch of a button on a mobile phone by anyone who is setup with the special link (even without a StrandVision login). To learn how easy it is to harness this powerful (and free) capability, check out this video.
If you do not have an electronic signage account from StrandVision, you can create one at no charge for 30 days with no payment information requested and no obligation at http://www.strandvision.com/free_digital_signage_software_testdrive.html
To subscribe to StrandVision's Digital Signage video channel, go here and subscribe.
As always, if you have any questions, suggestions or interest in expanding your StrandVision usage, please contact StrandVision at 715-235-SIGN (7446) or email sales at StrandVision.com. The mission at StrandVision is to "Make the Wait Worthwhile" for you and your viewers. We look forward to helping improve your communication while making it easier.